If you are anything like me you love shopping the online sales, especially when you get emails every week telling you about the '70% off sale and free delivery when you spend £30!' You add an item here and there and before you know it you have spent over £100 on clothes.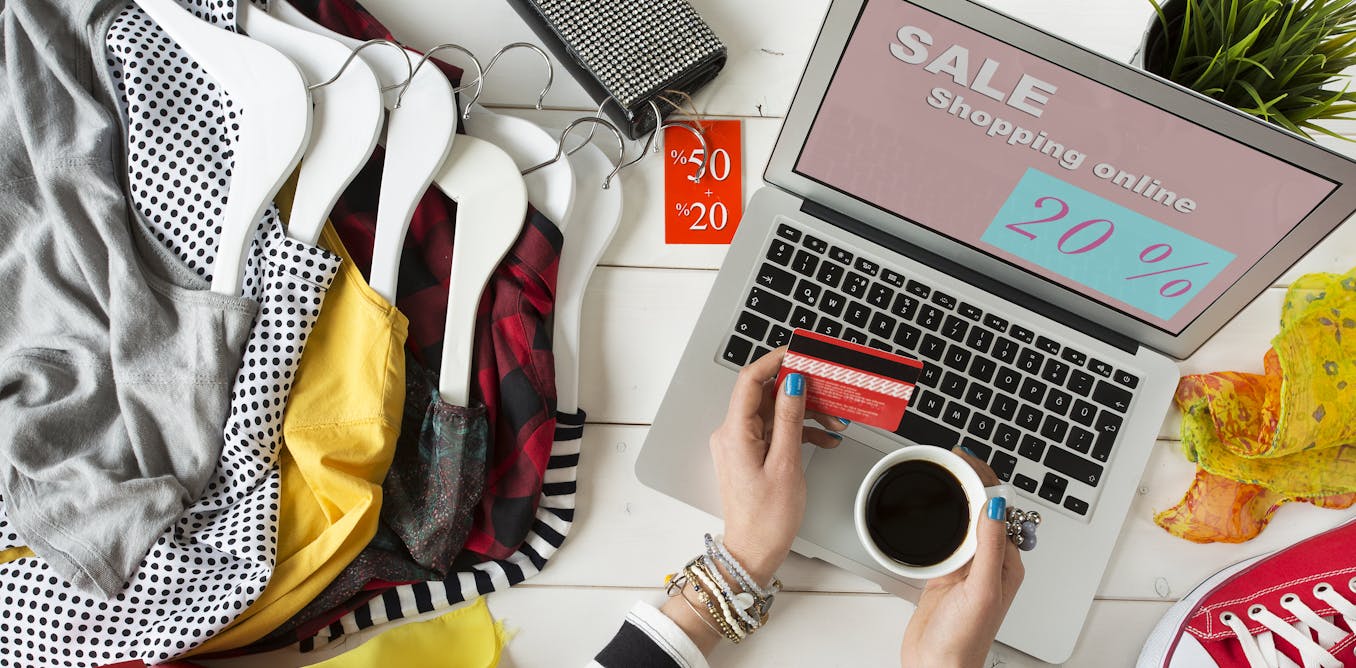 But when you are on a budget this is not ideal and can cause some people to get themselves into even more debt and over spend.
I was that person, I would shop the boxing day and January sales to find the best bargain! In December 2019, I spent £250 on boxing day I bought clothes that I didn't need and I never wore them.
For me, last year was the final straw when I had to pay off my credit card bill of over £200 that I wasted on clothes.
So keep reading as I share 3, yes only 3 really easy tips to help you stop impulse buying online.
Unsubscribe from emails
Ever heard of the saying out of sight out of mind? Well this couldn't be more true for emails. Think about how many emails you get each week from different online stores, they are always there in your face tempting you to buy. I used to get hundreds of emails each week showcasing online brands sales and discounts and nine times out of ten I would buy from there.
So the first thing I did was unsubscribe from these companies, it took a while to do (I had so many subscriptions) but it was worth it. I do not receive any emails from online stores which means it doesn't tempt me each day. I never know what stores have what sales unless I search for them myself.
This will make a massive difference to you and your bank balance.
Delete Apps
Ever sat in front of the telly on an evening browsing through your phone and looking at shopping apps on your phone? How easy is it to add clothes to your basket and pay for it in seconds. It is only after that you realise how much money you have spent.
Most clothing brands have an app that makes it even easier to buy clothes, they can send you notifications throughout the day which again reminds you of their offers.
So the easiest thing to do is delete them from your phone. Last month I deleted…..
Select
Pretty Little Thing
New look
H&M
Nearly every day I was flicking through these apps and making small purchases which were going on my credit card and causing me to get into even more debt!
Now they are gone I don't think about it.
Wait 24 hours before buying
This tip has helped me so much! It is as simple as leave the items in your basket for at least 24 hours before buying. This will give you time to really think about this purchase. Most of the time you will forget about the items and not worry about them.
If that's the case I put the money I would have spent into my saving account or write it down. Then at the end of the month I can see how much money I have saved!
What do you think of my tips? Do you do the same or something different? Let me know in the comments.
Don't forget to give me a follow over on my Instagram @budgetwithme1 to keep up to date with my journey
I share blog posts weekly!