On my Instagram I have been asked many times to share my top tips on how to start a budget.
Having a budget that works is so crucial to paying of debt or increasing savings. But it is always so difficult knowing where to start.
So if you are unsure then keep reading this post as I share what I have done to start my budget. As always I am not trained in anything to do with finances these steps are what I have done to pay off debt and increase my savings.
Step 1: Write down your goals
The best place to start is writing down your goals. Are you paying of debt, increasing your savings? Whatever your main focus is write that down.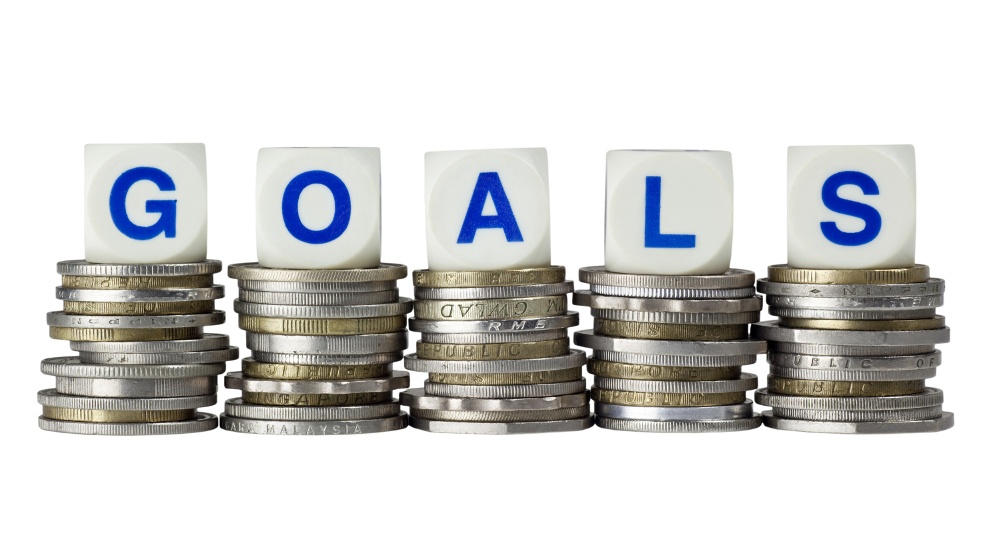 But you have to be realistic, the best way to achieve your goals is to make them manageable.
My goal for 2020 was to save £10,000, this was my main goal, but within this goal I broke it down. For example:
I need to save £770 per payday(13 paydays)
I need to save £5,000 in the first 6 months of the year
This is how I broke down my goal and it really helped. When I reached £5,000 in savings I felt a huge sense of achievement and this gave me motivation to reach my next milestone £10,000.
Step 2: Work out your monthly bills
Now you have a goal in mind and you have planned how you are going to do this it's time to work out your monthly bills.
Take a look at your bank account and write down all the bills you have and what days they are due for payment.
Here are mine as an example:
Car Tax: £13.12 Due 2nd each month
Phone Bill: £23.99 Due 14th each month
Canva: £10.99 Due 20th each month
Rent: £150 Due 20th each month
Netflix: £8.99 Due 27th each month
Having all your bills written down and the due dates will help you have more control over the money leaving your account.
I like knowing when the money is leaving my account, that way if there is an issue with payments I can investigate it easier as I know how much I owe and when it is due.
Step 3: Remove unused subscriptions
Do you have any entertainment subscriptions that you don't use any more? If so now is the time to get rid of them. Before I started my first budget back in 2018 I removed many subscriptions that I hadn't used.
In my first month of budgeting I removed over £100 worth of bills which was a huge help.
My rule is, if I haven't used it in a month then it needs to go. In November I stopped paying for Spotify premium as I hadn't used it for months. I now use Youtube and listen to radio stations for music.
There are many ways you can swap your paid entertainment services to free ones! Take a look at my blog post > How making 5 easy swaps can save you a lot of money this will show you some things you can swap for either cheaper or free services.
Just by removing one £10 subscriptions this is saving £120 a year! So it's well worth taking a look at your bills!
Step 4: Reduce bills
The next place to start is reducing your bills. The best way to do this is using a comparison site such as Compare the Market .
You can use this to see if you are paying too much on your household bills. All you need to do is simply put your details in and then find the cheapset deal.
It does take some time but that time can save you a lot of money. They also share cashback offers and free movie offers!
I use this website every year to renew my car insurance and it saves me hundreds of pounds!
Step 5: Work out your expenses
So at this point you should have your goals in mind, bills reduced and anything unused removed. Next is working out your expenses/spending.
Take a look at your bank account and see roughly how much you spend on food, petrol and spending. This will be able to give you an idea of how much you are spending.
On average a family of 4's grocery bill is £400 for the month which is £100 per person.
But it does depend on your situation and lifestyle. For me, I live at home with my parents so my spending wasn't that huge.
I would give myself each month:
Spending £100
Food £50
Petrol £50
And this worked well for me when I first started my budget. But now I have reduced my spending to £20 per week (£80 for the month) as I am maximising my savings as much as possible.
For your first budget I would over budget slightly as this is a learning curve and you may need the extra money. But be sensible!
Step 6: Decide on your budget method
Now its time to decided on your budget method.
I have a post which you can check out here > What is the best budgeting method for you?
In this post I have written in detail about 4 different budgeting methods. The budgeting method that I use is the zero based budget. This means that at the end of the month I am left with £0 in my bank account.
This method is great for someone like me who wants to reign in their spending and increase their savings.
So do some research to find the best method for you.
Step 7: Do a trial month
You are nearly ready to do your budget for "real", so now it's time to do a trail month. This is a great way to see if your budget method and expenses work.
Whenever I change my budget I always do a trial month, that way I can have a clear understanding of my spending and debt payoff.
During your trail month, track all your spending and outgoings. This will give you a clear indication if you need to change anything about your budget.
That's why I would over budget, if you normally spend £400 a month on food shopping up it to £450 for a buffer. Don't go from spending hundreds of pounds to spending £50 a week on food. The whole point of a budget is to have control over your spending, not leaving you and your family hungry.
You can learn, set yourself targets. If you spent £500 on food one month why not reduce it to £450 the next month? That way you are still reducing your spending without effecting your home life too much.
Step 8: Review
Once you complete your trail month you need to review what you have done so far. Take some time going over your spending and figure out what is going wrong.
I always ask myself these questions when I review my budget:
What went well?
What didn't go well?
What can I do better?
How am I going to change this?
To me this is the best way to review. For me I was spending a lot of money on meal deals for work. On average I was spending £8 per day on unhealthy food and snacks. Once I realised this is where I was going wrong I started meal prepping which has saved me lots of money.
Step 8: Create your budget
And your ready to start your budget for real!
By now you should have a clear understanding of your bills, expenses and savings. So you are ready to go!
Remember you will make mistakes, you will over spend some months but that's okay. As long as you learn from your mistakes you will smash your budget!
I hope that this post has helped you have a better understanding of budgets and how to make it successful.
Make sure you check out my previous posts as I am always sharing the tips and tricks I have learned along my journey! 🙂